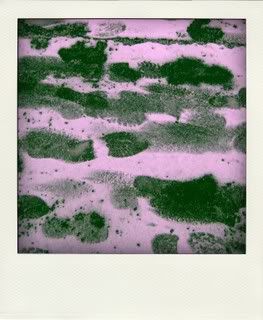 Footsteps on the Metra North Line Platform at Ravenswood.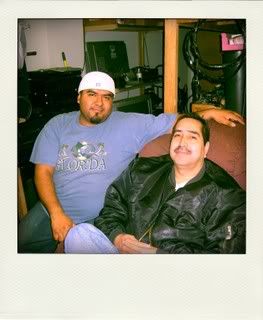 The first people I interviewed today. The question: Do you think Governor Rod Blagojevich should be convicted?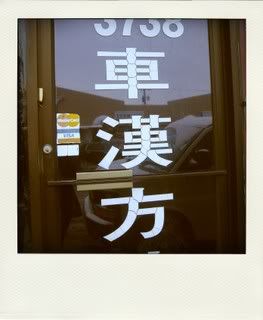 I can't read what this says, but I like how the cracks in the stencil makes the characters look like rib cages and bones.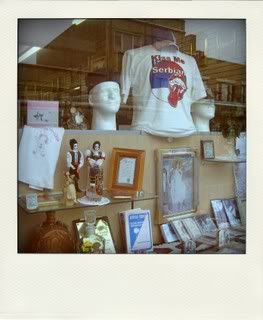 "Kiss me, I'm Serbian!"
Outside the Kimball Brown line stop.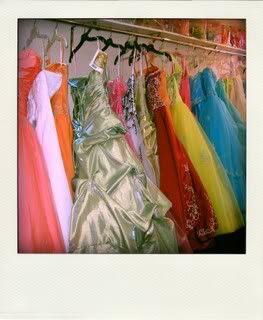 Dresses at Grisel's Bridal Shop.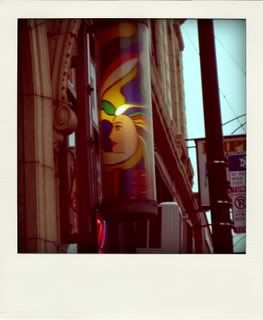 This was spinning and colorful in all the gloom.