Ah, Chicago. Yesterday's warm up has the city abuzz, sloughing off fleeces and down coats for lighter jackets and one less layer. While it's still too early to move away from that heating lamp station on the CTA, we Chicagoans are shifting our mindset to all things spring and summer -- namely warmer nights for enjoying art and music. If you're looking for something to do tonight, you should check this out: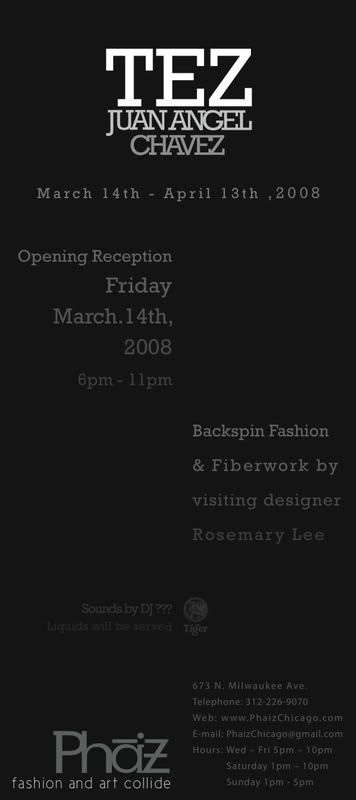 Details:
TEZ Juan Angel Chavez opening ceremony
Phaiz @ 673 N. Milwaukee
6 - 11
Juan Angel Chavez is a noted Chicago artist and the
gallery itself
sounds pretty cool. Read more on
Chavez's last project with the Hyde Park Art Center
in an article I wrote for UR Chicago last summer.
Enjoy the weather, fashion, art, and music.... and Happy Pi day!