Hyde Park Art Center's Creative Move 3: Moving Mountains, Friday - Saturday
I've been talking about this 24-hour party at
Hyde Park Art Center
(5020 S. Cornell) for the past week now, and if you haven't done any exploring yourself, you're probably wondering what this shindig entails. Well, let me tell you about it...
stud
.
Fire dancing! Pushing mountains! Interactive art! Improv! DJs! Dance! Music! Art! Brunch! A cafe grand opening! Japanese drumming! Multiple performances! and tons more.
For a complete schedule of events, click
here
.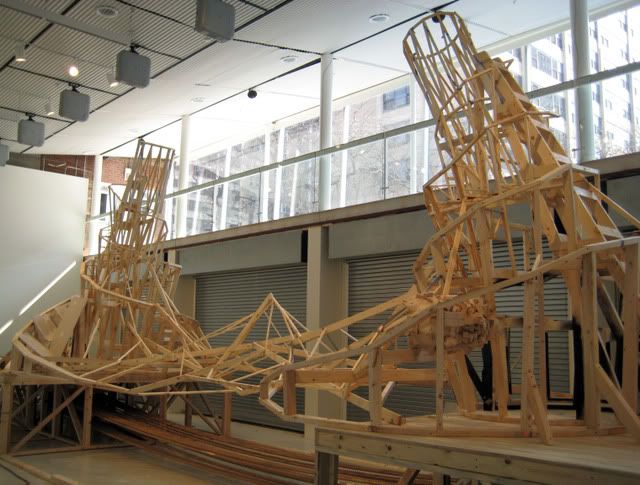 (Kelly Kaczynski's
Olympus Manger, Scene II,
the inspiration for this year's Creative Move theme, "Moving Mountains")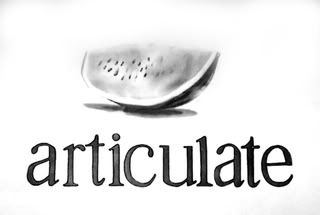 (From Disinhibition: Black Art and Blue Humor: Tamasha Williamson, It Is...Ain't It? The African-American Vernacular and the King's English: Validation v. Degradation [Articulate], 2007, graphite on paper)
Hip-Hop Live + Reel, continues Friday - Sunday
Yesterday, hip-hop heads and film enthusiasts alike gathered at the
Museum of Contemporary Art
(220 E. Chicago) for the beginning of their four-day series
Hip-Hop Live + Reel
. Continuing until Sunday evening,
Hip-Hop
has something for everyone: performances from Chicago's only all Latina theater group
Teatro Luna
, documentary screenings, poetry slams and much more. Click
here
for more details.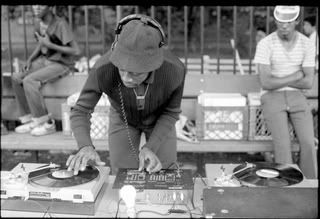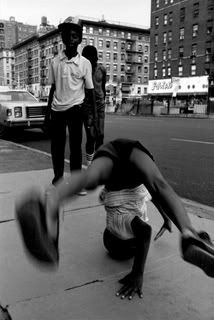 (photo credit: Henry Chalfant, a documentarian whose film
From Mambo to Hip-Hop: A South Bronx Tale,
screened Thursday)