Schaumburg has been mecca for many a college student or Nordic-design enthusiasts; it's the home of Ikea and, in the eyes of the uninformed, not much else. Despite its seemingly unglamorous location, Schaumburg has just received another dose of cool from across the ocean: India.
Titan Industries Ltd., India's leading producer and retailer of jewelry and watches, has set its eyes on Schaumburg to be the site of its first foray into the United States market. Located in Woodfield Mall,
Tanishq
is sure to impress even the most suburb weary Chicagoan. The line carries gorgeous rings, necklaces, pendants, and other pieces made of 18k and 22k gold. Tanishq features both permanent and revolving collections; the inaugural collections--Yoga, Spring, and Lotus--are inspired by nature and philosophy.
"The Yoga collection features fluid shapes which incorporate diamonds in each piece."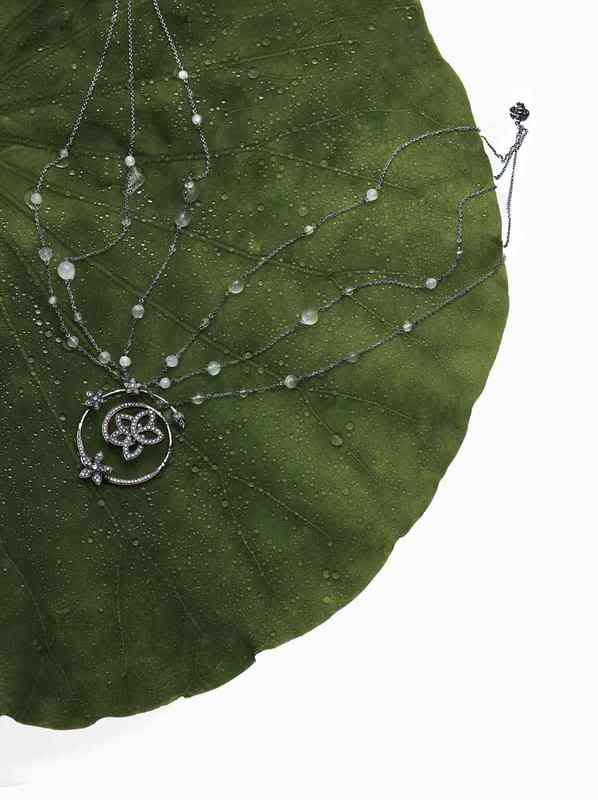 "The Lotus collection, which uses pink sapphire, keshi pearls, carved rock crystal and diamonds, is inspired by the resilience of the beautiful lotus blossom."
"The Spring collection is influenced by the cycle of life, and encompasses delicate floral shapes with colorful stones such as garnet, rose quartz and amethyst."
C'est Chic, Tanishq.
Fine jewelry is just the thing to make the trek to Schaumberg worthwhile.
Tanishq, K 108 of Woodfield Mall, 5 Woodfield Mall, Schaumberg, IL 60173. Open Monday-Saturday 10am - 9pm, Sunday 10am - 6pm.